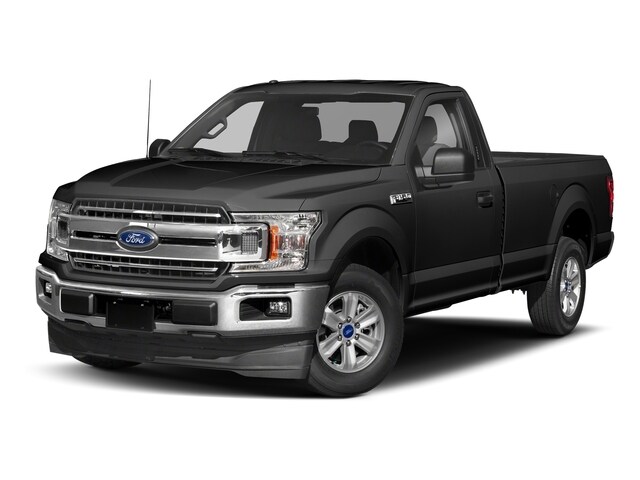 Are you and your family looking for a reputable Ford dealership near you to shop for Ford trucks for sale in Lexington, KY? There's a huge selection of new and used Ford trucks for sale waiting for you at our Ford dealership near you, Dutch's Ford. Anyone shopping for Ford trucks for sale in Lexington, KY has something to come see at our truck dealer. We have a selection of the hottest and most sought after trucks for sale in Kentucky including the Ford F-150, Ford Shelby, and Ford Super Duty work truck. There's a truck for anyone's wants and needs at Dutch's Ford no matter their preference in performance or size of their budget. Our selection of Ford F-150 for sale in KY are available in new, used, and certified pre-owned. Our latest Ford trucks for sale are well equipped both under the hood and in the cabin. Our new Ford F-150 for sale in KY features the type of technology and connectivity that you'd expect to see in a sedan, while supplying more power from the engine that you could ever need. This pickup truck works perfectly as a daily commuter with it's smooth driving dynamics, comfortable seating, and well equipped cabin. These Ford trucks for sale in Lexington KY can double as a work truck or be used solely for sport. The versatility of the Ford F-150 is one of it's shining attributes.
F-150 for Sale in KY
We can't wait for you to come to Dutch's Ford and experience the full potential of these hardy and capable pickup trucks for sale.Come explore our vast selection of Ford trucks for sale with one of our professional sales associates when you're ready for a test drive. Our friendly and knowledgeable associates are excited to share the impressive lineup of features and capabilities that our trucks have to offer. Allow one of our professionals an opportunity to showcase our most popular models for you and your family, and we'll find the best suited model for your lifestyle and budget in no time!
Our Ford dealerships near you offer much more than a vast selection of Ford trucks for sale in Lexington, KY. We strive to offer hassle free and enjoyable shopping for all of our guests at Dutch's Ford. Come to our Ford dealership in Kentucky for all of your Ford service and shopping needs and we can guarantee you will be well taken care of. We offer certified Ford service, OEM parts, accessories, convenient online shopping, and access to Ford Motor Credit financing. You can save quite a good deal on the quality services and parts that we have to offer at Dutch's Ford by taking advantage of our service coupons, parts specials, and exclusive lease deals. Visit our specials page before your visit to Dutch's Ford and you'll be pleasantly surprised at how much you can save on your next Ford! Shop online to get a head start on finding the best deals and the most suited Ford trucks from our dealership for you and your family.