Welcome to Dutch's Ford Financing Department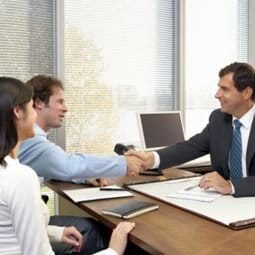 Finance or Lease Your Next Vehicle with Dutch's Ford
Are you thinking about entering the new or used car market? That can be an exciting time, and at Dutch's we hope you can find the perfect vehicle. The process starts before you arrive at our car dealership, though---you need to think about how you will acquire a loan for your new car. Getting Ford motor credit is easier than ever before, thanks to online technology and our knowledgeable staff here at Dutch's Ford. Whether you're looking for Ford truck deals, lease deals, or low rates of interest, we can lend you a hand.
For information about financing and getting approved, please feel free to reach out. At Dutch's financing we love helping our customers find a new Ford vehicle, and a big part of that is getting the funds necessary.
Why Get Pre Approved for Ford Auto Finance
While it can be very tempting to dive right in by comparing car models and failing to set a strict budget, many shoppers overlook a key component of car shopping---getting pre approved for Ford financing. Securing a loan is an important first step, but why should you get financing first?
Securing financing right off the bat frees up your mind while you shop---you won't have to worry about financing while you compare feature and car models. Additionally, you won't be tempted to abandon your budget if something outside your price range catches your eye. Once you're locked into a financing amount and rate, you will stick to it. This is an important step for those who like to budget and those who despise it.
How Do You Get Pre Approved for Ford Credit?
The process to pre approval is simpler than ever; just use our online form to qualify for financing. Our form only takes a couple of minutes to complete, and it uses technology to keep your information secure on the web. All you need is your name, address, contact info, some financial and income information, and your social security number. The tool uses things like your income and credit rating to arrive at a financing figure, and armed with that information, you can shop within your budget and with peace of mind.
If you have any questions about the credit your qualified for or how the tool functions, please don't hesitate to get in touch. Our team of finance experts at Dutch's Ford can help you get the interest rate you need.
Ford Lease Deals
Of all of our Ford finance deals, leasing is often one of the most popular. You can drive a brand new Ford for a nothing more than a down payment and a low monthly free, and at the end of the 2-3 year term, you get to drive an entirely new car. It's the best way to drive if you don't want to commit to a car for the long term, if you simply love driving new cars more often, and if you want to kiss repair concerns goodbye.
Your car will be under warranty for the entire duration of your lease, so you won't be saddled with the cost if something goes wrong structurally or with the engine. You will have to get the oil changed, but with a waiting area as comfortable as ours, we doubt that you will mind!
If you have any questions about our car or truck lease terms, get in touch! Here at Dutch's Ford we will be happy to help you find a great deal on a lease.
Ford Truck Deals at Dutch's Ford
Whether you need a new commercial truck, a brand new F-150, or a used Super Duty pickup truck, you can secure an excellent Ford finance deal with Dutch's. First, you need to fill out the Get Pre Approved form; after it has checked your credit, you may qualify for a special low-APR deal, a cash back offer, or some other incentive. Keep checking our list of featured vehicles and new car specials to see the latest deals!
You can also get an excellent Ford truck lease deal; give us a call if you are interested in leasing an all-new Ford pickup truck.
How to Get Lower APR
APR, or the annual percentage rate is interest that you pay on your car loan, can add up to thousands of dollars when all is said and done. That's why trying to get low APR deals is always a good move.
Generally speaking, you will receive lower APR depending on the strength of your credit score. A higher score leads to lower interest, and vice versa. While we work with shoppers of all credit levels to get fair interest rates on cars, we highly recommend strengthening your credit score if possible.
By keeping your credit card bills low and keeping up with your bills over a prolonged period of time, you should not have any trouble locking in one of our Ford finance deals in Lexington, KY.