Hours
Monday

9:00 AM - 6:00 PM

Tuesday

9:00 AM - 6:00 PM

Wednesday

9:00 AM - 6:00 PM

Thursday

9:00 AM - 6:00 PM

Friday

9:00 AM - 6:00 PM

Saturday

9:00 AM - 3:00 PM

Sunday

Closed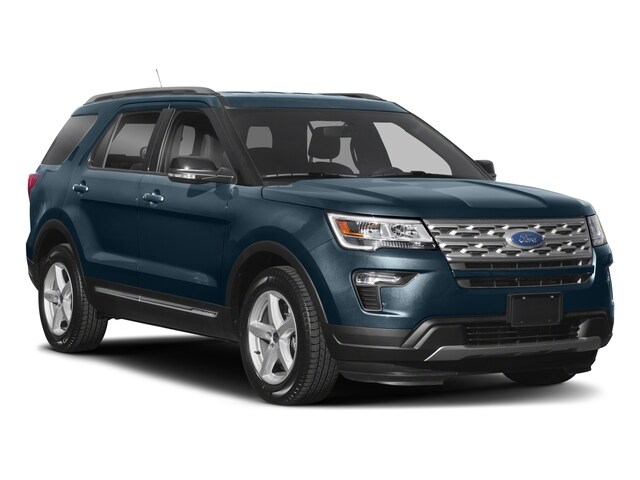 If you have a growing family, you're likely in the market for something a bit bigger. If that's you, check out our used Ford Explorer lineup. The Ford Explorer has been setting the standard for SUVs for decades. Always on the cutting edge of technology, our used Explorers offer superb value for those who need room for plenty of passengers. With 4WD, you can drive with confidence in all sorts of road conditions. The premium Audio System will let you experience your favorite artists like never before. Leather seats add a luxurious feel to the stunning, spacious interior cabin. Onboard WiFi hotspots will make sure you stay connected when you're away from home.
Looking for other kinds of used cars for sale? Browse our extensive used vehicle inventory to see all of the great options available at Dutch's Ford. Stop by our showroom today and see our selection of used Ford cars for yourself. Browsing online is great for research, but to truly appreciate the value that these cars offer - you need to get behind the wheel!
Ford Service Center
Our commitment to you lasts long past the day of your purchase. At Dutch's Ford, we're here to provide you with all of the car maintenance or repair services that you might need. Our highly trained, Ford certified service technicians will work with speed and care to provide you with top-notch service in a timely manner.
We offer competitive prices on a wide range of service needs. Regularly scheduled maintenance is the key to keeping your vehicle running like the day you bought it - and to retain its value! Visit our service department to schedule an appointment time that works around your busy schedule.
Want to learn all about tire care? We've put together a complete guide on keeping your tires in top shape and knowing when it's time to replace them. At Dutch's Ford, we're eager to provide you with top-notch vehicle service at affordable prices.