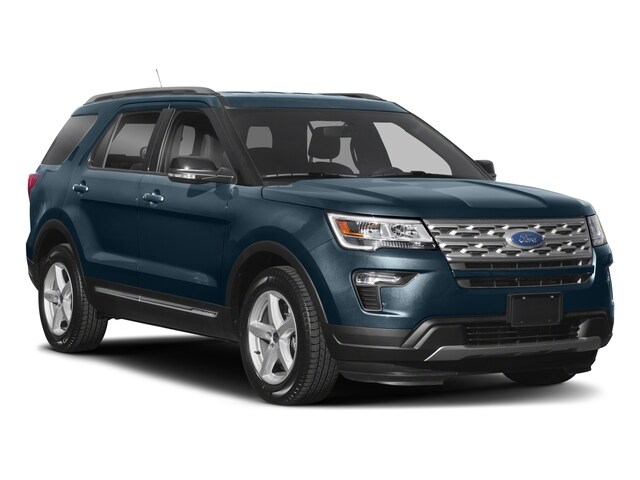 For shoppers who are on the hunt for a spacious SUV that is well suited to families and adventure-seekers alike - you can't go wrong with the Ford Explorer in Mt Sterling KY! The Explorer has grown in popularity over the years to become one of the hottest selling SUVs on the market - and there is plenty of reason for its success. The Explorer is designed and built to make even the most prolonged and most-demanding journeys easy and comfortable from start to finish. 
Beginning with the interior, the cabin of the Ford Explorer in Mt Sterling KY offers plenty of convenience and comfort features to enjoy. Leather seating gives the interior a premium look and feel. It also has the bonus of increasing durability, and being spill-resistant! With third-row seating, you'll be able to fit the whole family in your Explorer on trips around the Lexington area and beyond. The third row can easily fold down and stow away to provide extra cargo space. In this way, the Ford Explorer is one of the most versatile SUVs on the market! 
Moving on to performance, the Ford Explorer is designed to handle all kinds of demanding driving tasks. With 4x4 four-wheel drive, you'll be able to navigate with confidence in all types of terrain and road conditions. Whether you're heading down dirt backroads or blazing down the highway - you'll feel the confidence that this impressive vehicle inspires. Providing power is a range of capable 4 and 6 cylinder engine options. Other impressive features that you can find on the Explorer include fully automatic headlights, an emergency communication system, and wireless phone connectivity.