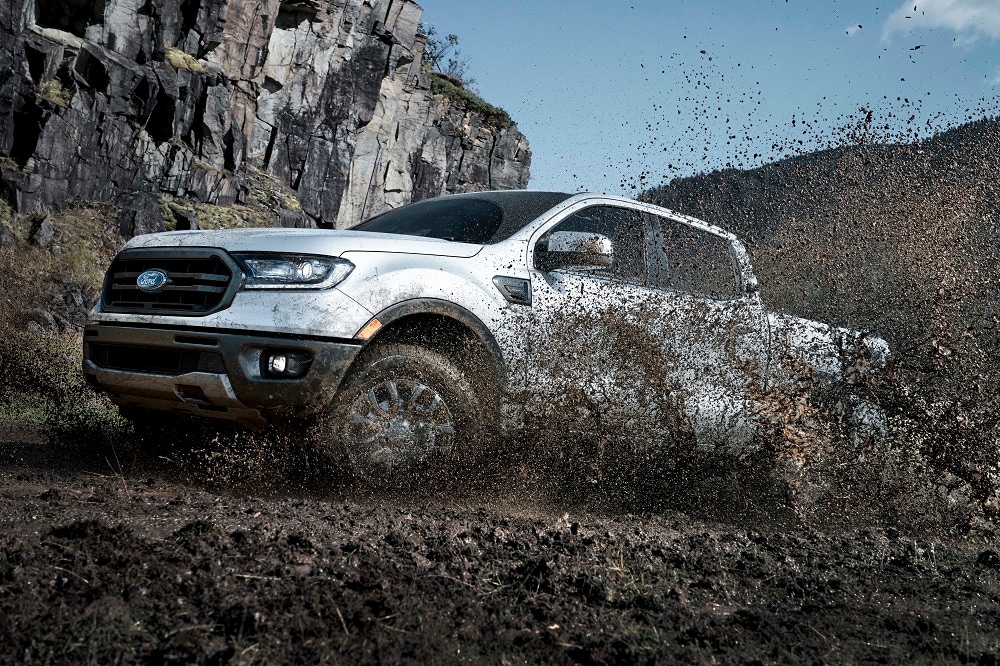 Looking for a powerful truck that will excel at all sorts of demanding tasks? Well, you've certainly come to the right place! At Dutch's Ford - we're proud to be one of the premier truck dealers in the Lexington KY area. By combining a huge selection of new and pre-owned trucks with top-notch customer service, we're able to provide a shopping experience that the competition just can't match. 
We understand that when the time comes to pick out your next truck, you have a range of options to consider. You might know exactly which model will be the right choice for your needs - or you might not have a clue! No matter where you are in your truck buying journey, you'll find everything you could need to take the next step at our Ford dealership near you. Our inventory of gasoline and diesel trucks for sale in KY includes numerous options from some of the biggest names around. Of course, the stars of the show are our best-selling Ford work trucks - but your choices don't end there! By looking through the stock of used trucks we have on offer, you could find a model from another top-rated brand at a great price that fits your budget. 
One of the most sought-after Ford pickup models we carry is the Ford F250 for sale in KY. This supremely powerful diesel-fueled work truck comes outfitted with plenty of work-ready features that are sure to help you get through your toughest days on the job. With 4x4 four-wheel drive, adverse road or weather conditions don't have to prevent you from getting where you need to go. Towing packages are available to make getting your payload to the destination fast and easy. Eager to learn more? Check out the Ford F250s for sale in KY that we have available right now on our site! When you feel prepared, just head over to our Lexington area showroom to take an up-close look. You can even get behind the wheel for a free test drive!