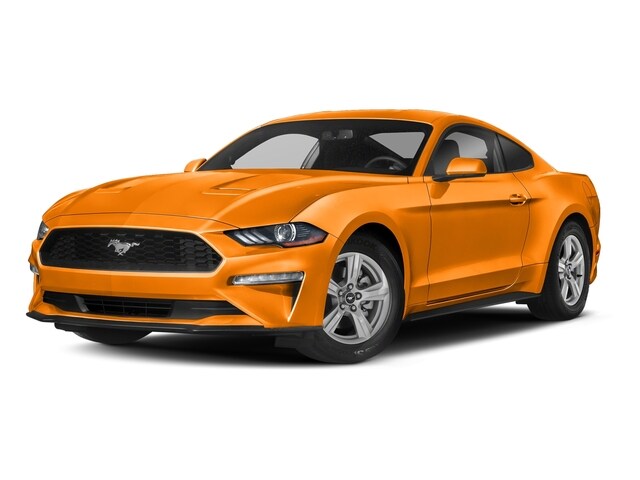 Are you shopping for a new Ford for sale near you? Anyone looking for car dealerships in Winchester KY, whether it be for shopping or services, needs to come down to Dutch's Ford for a great experience and an even better value. Our Ford dealership near you has a wide selection of Ford for sale near you in a variety of trim levels and color options for your shopping convenience. We strive to have s car for sale that could fit into any budget and we offer a wide variety of makes and models in various conditions. You can shop our many Fords for sale in new, used, and certified pre-owned. Our professional sales associates are eager to get you started on looking through our selection of Ford Mustang and Ford Explorer models and have a lot of new features and innovations to share with you. We can't wait to showcase these beautiful new models for you and your family and show you all of the amazing things they can do to enhance your lifestyle! Get started by making your first visit to our Ford dealership near you today.
Dutch's Ford is your premier location for shopping, service, and more. Our car dealerships in Winchester KY offers exclusive Ford services that you wouldn't want to make any sacrifice on in quality or reliability. Come to Dutch's Ford for all of your Ford service, OEM Ford parts, and Ford Motor Credit financing for ultimate peace of mind, and a great overall value. We price our services as competitively as our inventory and can make quite a sweet deal with our current lease deals, special offers, and service coupons. Visit our specials page to inquire on our current offers to see how much you can save on your next visit to our Ford dealership near you.
Mustang for Sale
Have you looked at any othe the latest editions of the Ford Mustang? Our Ford dealership near you offers a plethora of online tools to enhance your Ford Mustang shopping experience. Browse the inventory that meets your unique preferences by searching for Ford Mustang models in your preference of trim level and color. Look through the Mustang for sale selection at Dutch's Ford that will suit your lifestyle the best based on your unique wants and needs. We don't want any of our guests online or in store to waste any time shopping through Fords for sale that don't have the features or capabilities that they are looking for. We make finding your ideal match faster and easier than ever before with our convenient online tools. Shop our inventory online to get the most out of your time with our sales associates when you make your visit to our car dealerships in Winchester KY.
Already own a Ford Mustang that you're looking to enhance with specialty parts or accessories? Dutch's Ford's Service Center has a supply of Ford OEM parts and accessories that you can't find elsewhere. You can get special savings and exclusive deals on our OEM parts on our service coupon page to make your next service stop as affordable as can be. You can always give our knowledgeable technicians a call with any questions you may have about our available parts for your Ford Mustang, or schedule your appointment with us online to get started as soon as possible!