Ford Dealers in KY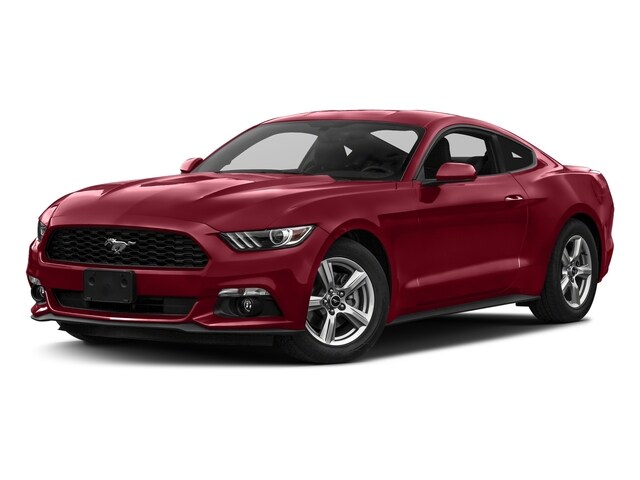 Looking for a large selection of new and used cars for sale in Kentucky but are not sure where to start your search? Wanting to find a Ford dealership near you with everything from Ford trucks like the F150 for sale, to used cars like the Ford Mustang for sale? If so then you need to come to the Ford dealership in Kentucky Dutch's Ford and see one of the many new and used cars for sale. Here at Dutch's Ford, we have everything from the all-new Ford Ecosport to the used Ford Focus and everything in between. Here at this Ford dealer near you, we understand that when it comes to finding a large selection of new and used cars for sale, the process can seem never-ending. Which is why we also have a team of friendly and knowledgeable people who are happy to answer any questions you may have about one of the many new and used cars for sale. 
That includes questions about the all-new Ford Mustang for sale here in Lexington, KY. This Ford for sale comes with many features both inside and out that you will not want to miss.  This car for sale is sure to turn heads no matter where you go with an impressive paint job and eye-catching baby styling. The Ford Mustang for sale comes with heated leather seats and a leather-wrapped steering wheel with steering wheel controls. With the steering wheel controls you can now change the radio station, answer phone calls and more without ever taking your hands off the wheel. Keep the peace when it comes to the temperature of this Ford for sale with multi-zone climate controls now you and your passenger can be at the ideal temperature no matter how hot or cold that may be. This Mustang also comes with a premium sound system and an mp3 compatible radio that is ideal for listening to all of your favorite music. Plus with a built-in USB port, you can now charge your phone and play your music all at once. 
This Ford for sale in KY has a built-in backup camera with color-coded grid lines to help you into and out of even the smallest of spots. A turn by turn navigation system makes it, so you do not have to worry about using an old and outdated GPS system ever again. Getting the lighting perfect for every situation with color changing the interior light. Now you can make your Mustang match your personality. However, the most impressive feature of this Ford Mustang for sale is the powerful 5.2 l engine, a 6-speed manual transmission. Now when you have the need for speed and can hear the call of the open road saying your name answer it with the roar of Ford Mustang engine here in Lexington, KY. When you are looking for a variety of new and used cars for sale head to the Ford dealership near you Dutch's Ford at  745 Indian Mound Dr. Mt Sterling KY, 40353.