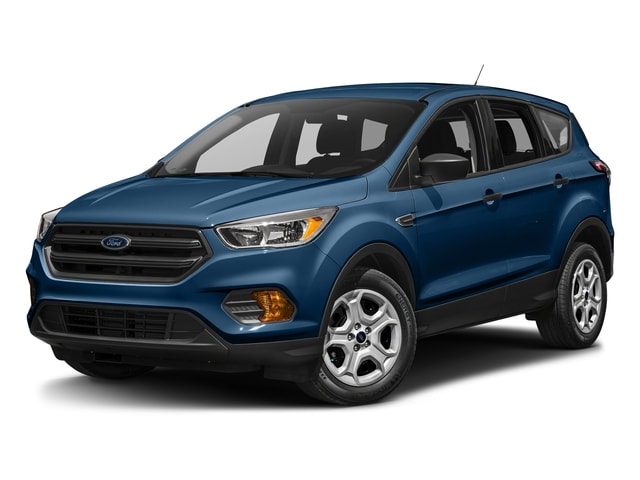 Have you been searching for a Ford dealership in Lexington KY to shop for affordable new Ford SUV models? Come visit us at Dutch's Ford if you're interested in shopping through a vast selection of Ford SUV and sedan models with a reputable Ford dealership near you. Dutch's Ford is a Ford dealership in Lexington KY with a huge variety of new and used Ford models for sale. Anyone shopping for a stylish and affordable Ford model has something to come see at Dutch's Ford. Our Ford dealer in KY strives to have a Ford model that could fit into any shoppers budget seamlessly and suit anyone's unique preferences. We're sure that our Lexington Ford dealer has something for your tastes whether you're looking for efficient fuel economy, exciting performance, a spacious interior, comfortable seating, or unique style. Our Ford dealership near you has a selection of the hottest Ford SUV models available like the Ford Escape, Ford Explorer, and Ford Edge. Our latest Ford Escape comes well equipped with innovative new technology and drivers assistance features for an unbelievably convenient drive. The Ford Escape is an ideal Ford SUV for a growing family, business individual, or even for a new driver.
Ford Dealership Lexington KY
These Ford SUV models offer the comfort and convenience you'd expect in a sedan, combined with the efficiency and capability of a Ford SUV. We can't wait for you to come explore our vast selection of innovative new Ford models! Our professional and friendly sales associates are eager to share the comforts and conveniences that our Ford SUV models have to offer. Allow our associates an opportunity to discuss the benefits of our various Ford models like the Ford Escape for you and your family. We want to make the most out of your time spent shopping with our Lexington Ford dealer. We're sure that you'll find an excellent Ford SUV for your wants and needs at Dutch's Ford.
Our Ford dealership near you offers a multitude of dealership services to make your shopping trip as seamless and convenient as possible. We strive to offer enjoyable and hassle free shopping for all of our guests, no matter the reason for their visit. Come to our Ford dealership in Lexington KY for all of your Ford wants and needs including Ford service, OEM parts, accessories, financing, and leasing options. You'll be amazed at just how much money and time you'll save by choosing our Ford dealer in KY. We offer competitive savings via our generous service coupons, parts specials, and exclusive lease offers. We can't wait for you to discover how much time and money you're going to save by shopping with Dutch's Ford!
You can get a head start on shopping for a Ford Escape from our Ford dealer in KY by taking advantage of our online shopping tools. Our online shoppers are able to browse our selection based on the criteria that matters most to them such as make, model, price, year, and condition. You can narrow your search as much as needed, inquire on specific models, secure a test drive, and even get pre-approved for our premium financing and leasing options!