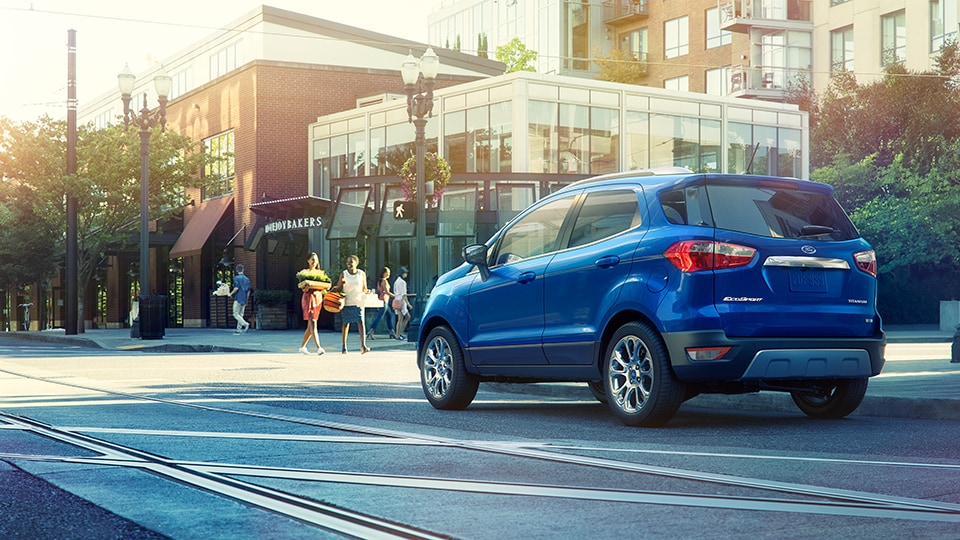 Are you considering trading in your current car for something more reliable before wintertime rolls around? It's about to be autumn in Kentucky, which means that winter is right around the corner. When you're ready to start looking for your next vehicle, pay our Nicholasville car dealership a visit. Dutch's Ford has years of experience in providing the community with quality cars and trucks. We stock our Nicholasville car dealerships with all the latest Ford SUV models that you've been looking for. We have a robust selection of Ford SUVs for sale near you. 
When you need a trustworthy new car dealer near you, visit Dutch's Ford. Our car dealership in Nicholasville, Kentucky, specializes in outstanding customer service. Our sales team is committed to helping you find and finance the ideal Ford for your lifestyle. Maybe you're interested in a reliable and powerful Ford F-150 truck. This versatile mid-size pickup truck is one of the most popular vehicles in the country, and it's easy to understand why. The Ford F-150 is the ideal compromise of comfort and utility. Powerful enough to satisfy all of your towing and hauling needs, this truck is also a dream to drive. You'll appreciate the responsive acceleration whether you're driving off-road or in an urban setting. The braking system has been praised for rapid response time, even while towing large objects. 
Your family will adore the luxurious interior, with supportive and comfortable seating at all trim levels. The cabin of the Ford F-150 offers a quiet ride, even at highway speeds. We carry a wide range of Ford F-150 models at our Ford dealership near you. If you are interested in test driving this model, or any other, we suggest scheduling your test drive in advance. When you arrange your test drive in advance, we can make sure that you enjoy the full attention of our sales team. At our Nicholasville car dealership, we understand how important your time is. We want to ensure that you spend your time at our dealership viewing our cars, not waiting around.