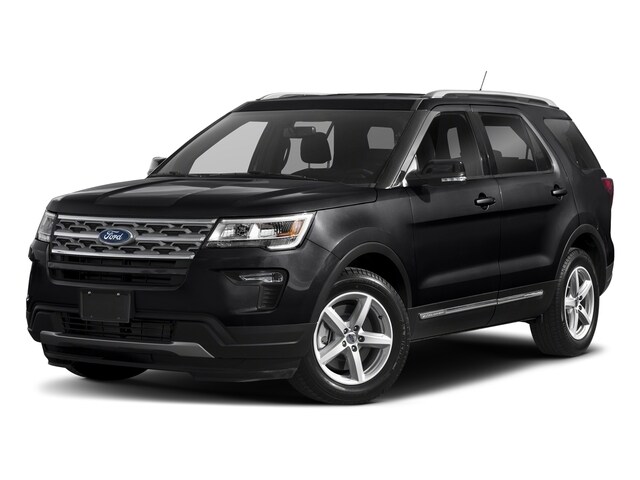 Used Ford SUV for Sale
Have you been searching for Ford dealers in KY to shop for a new or used Ford Explorer for sale near you? The selection of new and used Ford SUV models you've been looking to shop is waiting for you here at our Ford dealers in KY, Dutch's Ford! We have a huge selection of new, used, and certified pre-owned Ford Escape and Explorer for sale that are available in a plethora of trim levels and colors for you to choose from. We keep a wide variety of new and used SUVs for sale available at Dutch's Ford and offer a whole lot more than that too. We serve our communities as a hub for Ford service and Ford shopping necessities. We provide our shoppers with certified Ford repairs, OEM parts, lease deals, flexible financing options, and convenient online resources at our Ford dealers in KY location. Our professional sales associates are eager to assist you in finding the right model or service that you come to our store for. We strive to offer the best value we can by providing our shoppers with all of the Ford merchandise and inventory they could need, and at a great price too! Choose to shop with our Ford dealer in Lexington KY if you're in the market for a used Ford Explorer for sale. We guarantee that we'll have an excellent offer on the service you need or model that you're most interested in at Dutch's Ford!
Interested in browsing the available savings and offers we have on new and used Ford Explorer for sale? We've got competitive offers for you at our Ford dealer in Lexington KY whether you're searching for a used Ford SUV Explorer or a new Ford Escape. Our Ford dealer in Lexington KY offers a plethora of ways to save money on every trip. Shop with us online to get a head start on finding the best suited deals and offers for your next visit. We offer service coupons, parts specials, and competitive lease offers for our shoppers to take advantage of. We also offer a wide array of other online resources to make shopping for new or used SUVs for sale simple and hassle free. Our online shoppers can browse our selection based on the criteria their seeking, narrow their results as finely as they like, and interact with us in an instant! You'll find tools and resources on our site to schedule test drives, inquire for information, and even get pre-approved for our financing options. Shop with out Ford dealers in KY online for a completely seamless shopping experience!
Used Ford Explorer for Sale
Our selection of new and used SUVs for sale varies greatly in the criteria that matters most to our shoppers. We've got a new or used Ford SUV for your preferences whether you're shopping for a reliable daily commuter or a sleek and sporty new ride. Our new and used SUVs for sale vary in their performance, style, comfort, technology features, fuel efficiency, and capabilities. We can't wait for you to visit our Ford dealer in Lexington KY to experience the new and used Ford SUV for sale in our selection firsthand!